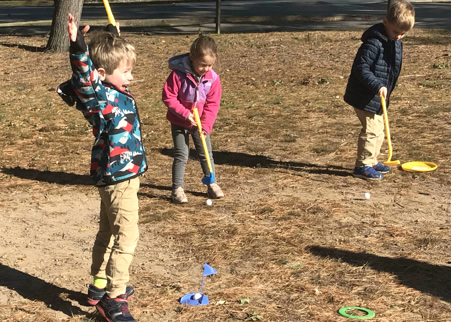 Welcome to
Our
Transitional Kindergarten
Our Transitional Kindergarten program provides your child with the gift of time to further develop their social, emotional and academic skills. We'll assess your child's unique needs and design a program for them that focuses on the challenges that are appropriate for them.
Each day is carefully planned by our teachers to create an exceptional learning environment. Your child will work one-on-one or in a small group with a teacher on Kindergarten readiness skills. They'll also spend time working in various learning centers including: reading, writing, math, science, art, small manipulatives, housekeeping, blocks, and puzzles.
Each day your child will have opportunities to develop the confidence, skills and love of learning they'll need for success at the "big school" and beyond!